You know the old saying "Behind every successful man there is an exhausted woman"?  The same holds true for a Congregation.
In addition to supporting each congregational event, our Sisterhood sponsors the work intensive  Purim Shalach Monot Basket Fundraiser in which a bag is made for each member of the Congregation. Purim bags can also be ordered individually. 
Ladies, there is no additional Sisterhood membership fee for being a Sisterhood member for congregational members.  Please participate in any way you can, by helping with preparations, making suggestions for new events, or just enjoying the events.  We welcome each of you with open hearts.  Let's work together to create meaningful and fun events.
---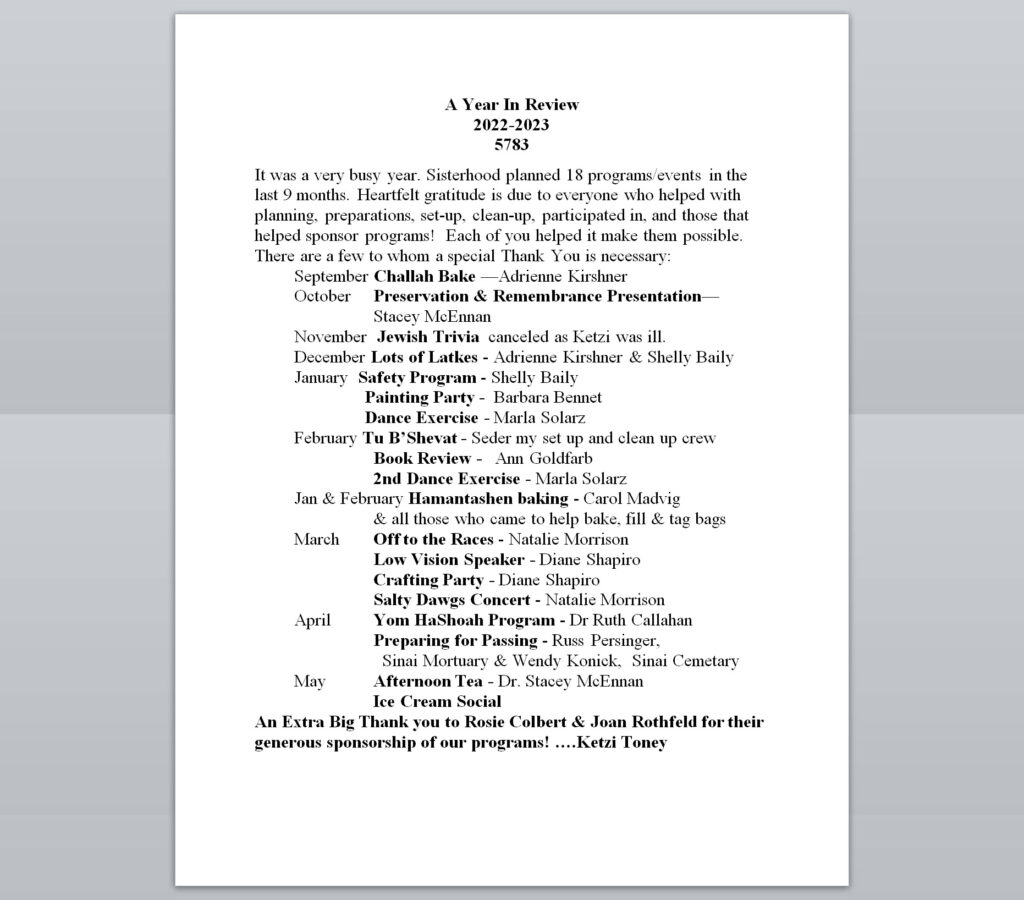 _______________________________________________________