__________________________________________________________________________
Connect to Classes and Programs with Zoom (to learn how to install, click here)
Everyone is welcome to join us. Please connect about 10 minutes before the start of services to deal with any technical issues. We will try to start on time. Click on the link below to automatically be connected to the service. The meeting ID for each repeating class/event stays the same from week to week. 
To join any event by computer, tablet or smartphone, click on the Join Zoom Meeting link below the service at the proper time. 
To join by telephone (audio only), Dial one of these phone numbers and when prompted, enter the meeting ID listed below the class/event.
+1 669 900 9128 US (San Jose)
+1 346 248 7799 US (Houston)
__________________________________________________________________________
Passover
Second Night Seder
Rabbi Rosen will host a second night Seder via Zoom on the evening of April 7. Bring your own wine/grape juice, matzah, & seder plate. The program is free and open to members & non-members, but you must reply to the main office or email the Rabbi at bethemethrabbi@gmail.com to be included. We will respond back with the meeting ID and password.
Time: 6-7 pm – we will do an abbreviated seder & then adjourn for dinner on our own.
Other Passover resources click here .__________________________________________________________________________
NEW: Tuesday Tea Time with Rabbi Tracee – Tuesdays 2-3 pm
Bring your own cuppa…whatever. A weekly chance to get together with BEC family & friends to just shmooze, ask the rabbi, check-in & connect with familiar faces. No formal agenda. Starts Tuesday, April 14, 2020.
Meeting ID: 565 075 089
Join Zoom Meeting: https://zoom.us/j/565075089
__________________________________________________________________________
Ongoing Classes
Weekly Torah Study – Thursdays, 9:30 – 10:30 am
We are currently studying the Story of Creation, Genesis chapters 1-2 through the interpretation of the classical Jewish commentators. No need to purchase the text – it will be displayed on the computer.
Meeting ID: 164 239 296
Join Zoom Meeting: https://zoom.us/j/164239296
Basic Judaism – Wednesdays, 10:00 – 11:30 am
While this is an on-going class, anyone is welcome to join for individual sessions of interest. Each topic is a stand-alone discussion.
Meeting ID: 411 070 362
Join Zoom Meeting: https://zoom.us/j/411070362
Revised Class Schedule
Class Date
Topic

Apr 22, 2020

Rabbinic Civilization

Apr 29, 2020

Medieval Civilization

May 6, 2020

Emancipation and modern Jewish History

May 13, 2020

High Holy Days

May 20, 2020

Holy Days and Festivals I




(Rosh Hodesh, Sukkot et al, Tu B'shvat, Purim)

May 27, 2020

Holy Days and Festivals II




(Yom Hashoah – Tisha B'av)

Jun 3, 2020

Pesach

Jun 10, 2020

Life Cycle – birth through adolescence

Jun 17, 2020

Life Cycle – adults: marriage, divorce, conversion, parenting

Jun 24, 2020

Life Cycle – death, mourning, & afterlife
Please check back regularly for new offerings
Other recommended sites for Jewish online experiences: 
Note, most of this content is free. If there is a class or lecture that you missed, many have been recorded and are available for viewing online afterwards.



Check out jewishLIVE.org for a full range of lectures, concerts, cultural events, book clubs, learning, services, etc. This is a website created just for pandemic times. Join live events or watch recordings of previous programs.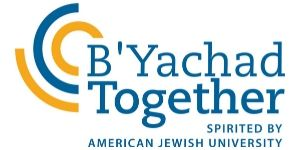 Great lectures, classes, and interviews with celebrities, Jewish & other on a wide range of topics. Go to https://www.aju.edu/byachad-together.


Another source of all kinds of on-line classes & programs: https://www.myjewishlearning.com/daily-guide-to-our-zoom-events-livestreams-and-other-online-resources/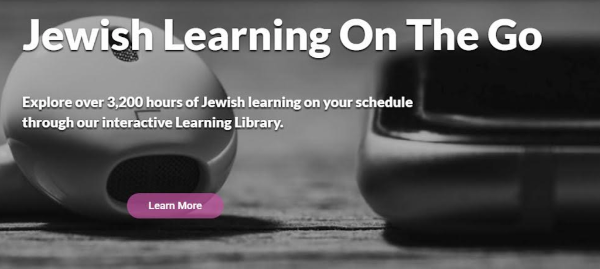 STUCK AT HOME?
VISIT OUR LEARNING LIBRARY FOR
VALLEY BEIT MIDRASH'S PODCASTS, VIDEOS, & MORE!


LEARN HERE!


Recordings of lectures & interviews you may have missed, from our local Valley Beit Midrash.